Performance and technique
The glass roof, at a 20° angle, is fitted with triple sun shielding insulation glass (ZHR+++) with a Ug value of 0.70 W/m²K. This glass provides excellent insulation and provides a comfortable climate in all circumstances.
Combined with the thermally interrupted construction, the system has a Uf value of 1,02 W/m²K, in accordance with EN-ISO 6946.
The two sliding parts of the skylight also provide optional ventilation. In addition, the construction is fitted with structural sealant joints for a smooth and stylish finish.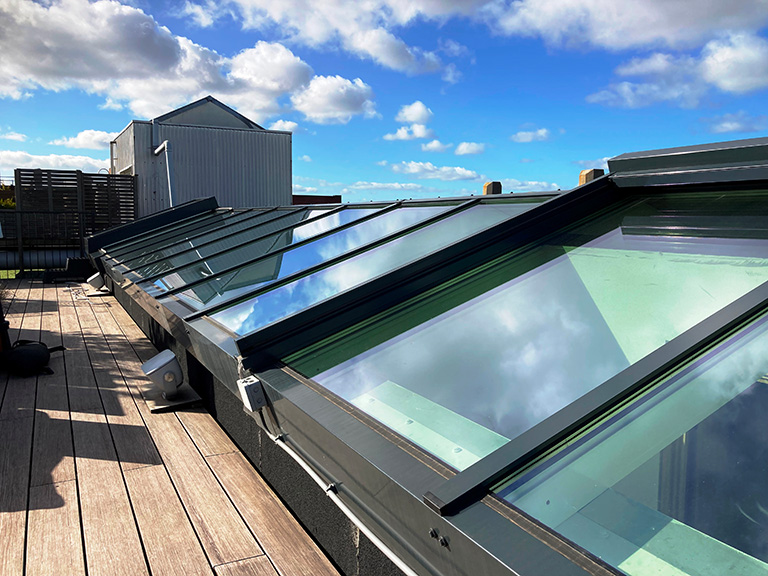 The electronically operated sliding valve is fitted with a wind and rain sensor, so it will close automatically if necessary. The sliding valve is also fitted with a security module to prevent people getting locked out.
More information about ridgelight skylight constructions
Click the link for more information about the ridgelight constructions of Arcolux. For business enquiries, please don't hesitate to contact Arcolux directly. Consumers are advised to contact their architect or contractor.