Specials
Complex forms based on our various product types offer the possibility to assemble a unique construction entirely according to your design. These constructions can be made from glass or high-quality plastic material. The special skylights from Arcolux create a particular feeling of space and are constructed from a proprietary profile system. The result is a very strong and stylish construction that enables large spans.

Using insulating glass in combination with a thermally broken construction can achieve a very high insulation value. The design can therefore fully meet today's requirements for sustainable construction.

The profiles are manufactured from high-quality plain, powder-coated or anodised aluminium. The special can be placed on steel, wooden, plastic or concrete upstands. Our coverings are fully self-supporting but can also be provided with additional structural elements.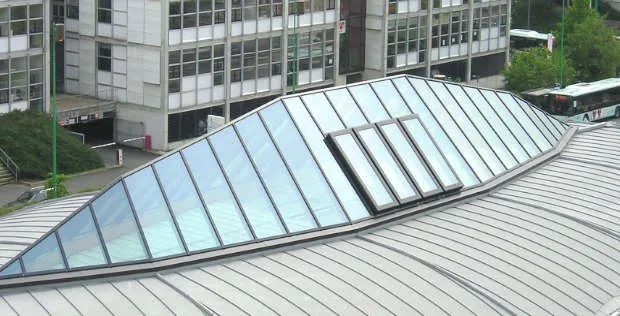 Arcolux ridgelights can be glazed with glass or a high-quality polycarbonate. The plastic used is extremely impact-resistant (according to NEN 14963:2006) and hail-resistant and offers good insulation values. In combination with thermally broken profiles, optimal insulation values can be achieved with this.

Glazing options for ridgelights:
Single-pane laminated glass
Safety glass
Fall-proof glass
Toughened glass
Occasionally walkable glass
Walkable glass
Self-cleaning glass
Sun-resistant glass
Insulating glass
Glass with integrated solar cells (BIPV: Building Integrated PhotoVoltaics)
HR++ glass
HR+++ glass
polycarbonate (PC), solid (single, double or multi-walled)
polycarbonate (PC), hollow core panel
acrylic (PMMA), solid (single, double or multi-walled)
lightproof
sandwich panel

Integrated protection from the sun
The glazing can be given an integrated sun and heat-resistant coating. The glazing material used by Arcolux is protected against UV as standard.

Glazing with printing
The plastic panels can be given full-colour foil prints to create a unique rooflight (e.g. with your logo).

Insulation:
Arcolux supplies systems with optimal insulation values according to EN ISO 6946 for both the panels (Ug) and the complete system (Uw), for which the latest insulation technologies are used.
All popular ventilation systems can be used in Arcolux rooflights. From simple, manually operated ventilation vents and grilles to centrally controlled electrical or pneumatic systems for the automatic venting of smoke and heat. See below for an overview of the possibilities. In addition, a ventilation system can also be mounted in a bulkhead.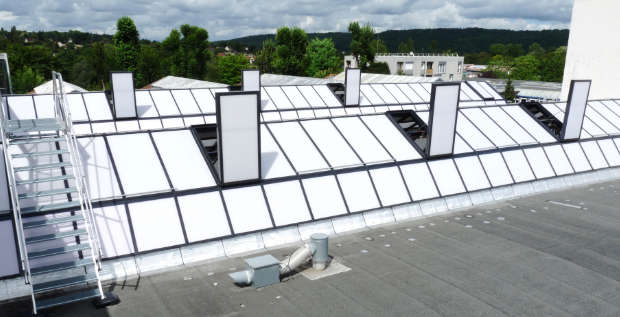 For stringent requirements in areas such as impact resistance, insulation or fire safety, you've come to the right place at Arcolux. Our aluminium constructions with glass or plastic are tested according to the following Dutch and European standards:

Glass:
NEN 2778: methods for determining the watertightness, rainproofing or structural constructions.

Plastic:
Air permeability (NEN 1026:2000)
Watertightness (NEN 14963:2006)
Upward load (NEN 14963:2006)
Downward load (NEN 14963:2006)
Soft body impact 350/800/1200 Joules (NEN 4963:2006 and NF.P.08.301 and NF.P.08.302 and NF.P.08.301 and NF.P.08.302)
Hard body impact (NEN 14963:2006)
Fire spread resistance (EN 13501-5)

Glass & plastic:
The designs and constructions are realised on the basis of:

Eurocode 0 Basis
NEN-EN 1990: Basis of structural design

Eurocode 1 Actions on structures
NEN-EN 1991-1-3: Snow loads
NEN-EN 1991-1-4: Wind loads

Eurocode 9 Design of aluminium structures
NEN-EN 1991-1-1: General rules
The special projects of Arcolux are fully tailor-made. If required, we can compile the relevant specification text for you. Please contact us for more information.
Installation with
Partners

&

Arcolux itself

Arcolux has an extensive partner network in Europe and its own offices in the Netherlands and France. You can have the installation carried out by Arcolux or one of our partners or you can do it yourself.