Design of the skylight
The new skylight, with its six-metre diameter, provides a great deal of light and weighs 1,750 kg. The structure consists of 3-walled clear polycarbonate sheets mounted in aluminium structural members with an insulated curb connection. This new construction provides much better insulation and prevents condensation during temperature changes.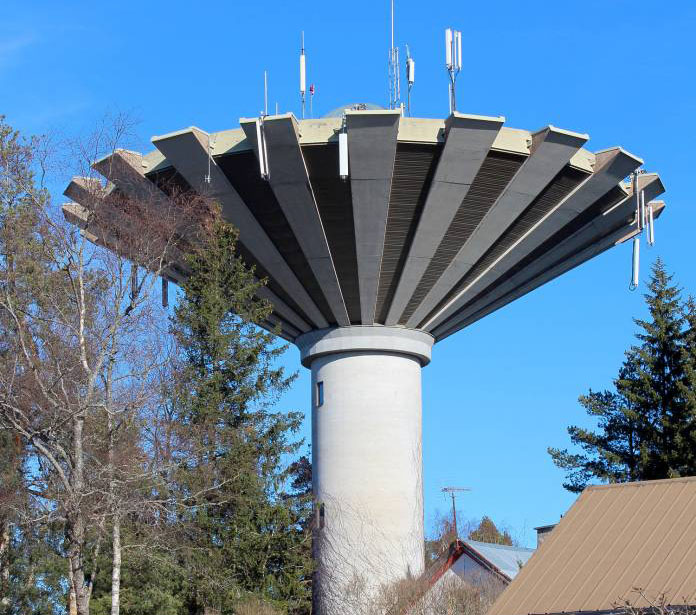 Placement at 40 metres height
The tower on which the skylight was placed is 40 metres high. Due to lack of space on top of the tower, the dome was assembled on the ground and was installed using a 60-meter telescopic crane, after removal of the old dome.
Watch the video below to see the removal of the old one and the placement of the new skylight.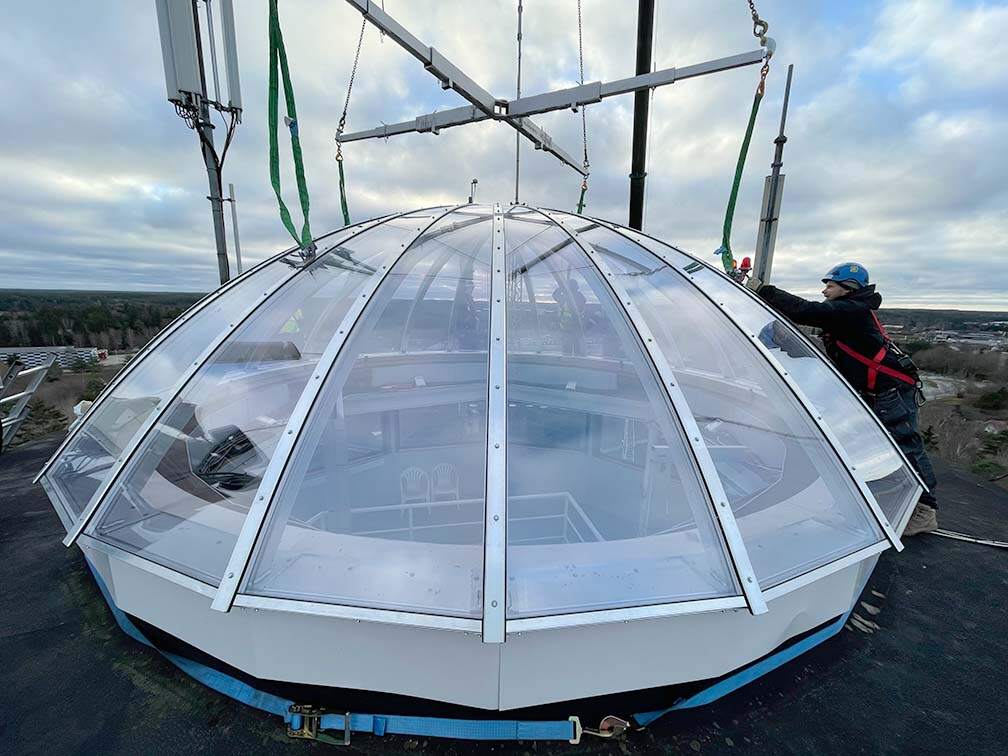 More information about skylights?
Would you like more information about the custom-made Arcolux skylights? Then take a look at our dome skylight product page or contact our product advisers.